Happy Monday everyone!
I hope everyone is having a fantastic start to their week! On my previous blog post I did mention something about following as many beauty bloggers and vloggers as possible to get inspiration and ideas for your make-up. If some of you are just recently starting, you may be wondering who are some good people to follow. Look no further! Keep scrolling down to see a list of some of my favorite make-up artists, bloggers, vloggers and Instagram stars you must follow. As I said, these are just some, I will update!
Here are five of my favorites, no specific order:
1. Manny Gutierrez, @mannymua733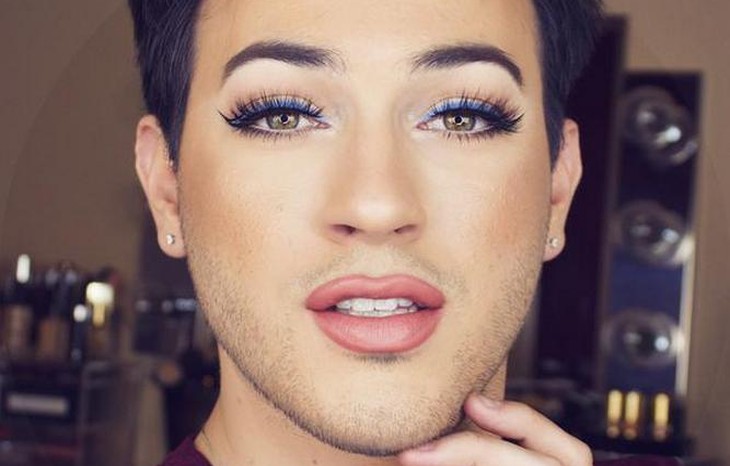 Manny is the cutest thing out there! So talented, and it shows because all of his looks are absolutely flawless! He has his own palette by Makeup Geek, launching this month.
You can follow him on Instagram here!
You might as well follow him on Snapchat (MannyMua), he will have you cracking up! By far one of the realest and funniest famous people I follow! I always get so many ideas on new products to try out when I see him swatching products! Love you Manny!
Make sure you watch his tutorials on youtube and all his videos!
2. Patrick Simondac, @patrickstarrr
Let me just start off with this…. No one, and I repeat, NO ONE, can rock a turban better than Patrick! Amazing videos and looks.
You can follow him on Instagram here!
You can get so many inspos from his looks. Beautiful, talented & BFFS with @MannyMua733?! What else can we ask for!
Check out all his videos on Youtube, and if you're looking for something inspiring, watch his video below!
I try to keep up with Manny and Patrick so much that I feel like you two are my BFFS. Thank you for showing the world that make-up isn't only for women. You two are great at what you do, a true inspiration to many! You are fabulous! So are we BFFS yet?!
3. Nikkie, @NikkieTutorials
I remember the first time I came across Nikkie was when everyone was raving about "The Power of Make-Up." I remember seeing her video and absolutely falling in love with her techniques and looks. Nikki has her own brush set with Sigma!
If you want to keep up with everything NikkieTutorials, follow her website, http://www.nikkietutorials.com and you can follow her on Instagram here!
You can also keep up with all her adventures on her Snapchat.
Don't miss out on all her glam videos on Youtube! (Btws- that's the video I was talking about earlier!)
4. Nicole Guerriero, @nicoleguerriero
When I first started to get into make-up, Nicole Guerriero was one of the first people I came across and I loved watching her drugstore make-up looks. I wasn't trying to make a hole in my parents' pockets, since I wasn't working then or buying my own things. I remember watching her contouring videos, trying to learn and write down the products she used. You gave me so much knowledge and really opened my eyes to the world of make-up….thank you!
You can follow her on Instagram here!
Don't forget to watch all of her videos. If you are just starting out with make-up, make sure you watch her older videos! (Below is one of her newer videos)
5. Jaclyn Hill, @jaclynhill
Just like Nicole Guerriero, I came across Jaclyn Hill when I first started gaining interest in make-up. I remember watching her "How to Contour" video and dying to buy a NARS "Ita" brush and the "Hoola" Bronzer by Benefit. There is not one look by Jaclyn that I can say that I don't like. All of her looks are worth taking the time to attempt to recreate. Jaclyn even has an eyeshadow palette with Morphe Brushes, which more often than not is sold out, as well as a highlighter with BECCA. You are a doll Jaclyn!
You can follow her on Instagram here!
Don't forget to watch all of her videos on Youtube! Her older videos are great for people just starting out!
---
Don't forget to follow these amazing make-up artists. They provide everyone with so much knowledge and inspiration on looks! These are my five go-to make up gurus/artists.
All five of you are fabulous! Thank you for all of the inspiration you provided me with, as well as everyone else who follows you. If I am not mistaken, all five of the people above have tutorials with both high end products and drugstore products. This shows that make-up can be affordable and it could be for everyone…even if you're on a tighter budget!
Make sure you follow these five beauties for some of the most amazing looks you will ever see!
Manny, Patrick, Nikkie, Nicole & Jaclyn – love you all to pieces! If anyone asks me who I look up to in the make-up world, it is definitely all of you! You all make the world a lot more fabulous  by being around!
xoxo,
Flo Barcelo
Once again, I do not claim ownership of the media shown on this post. All videos and photos are a collection of items found on the web.